Ain Sukhna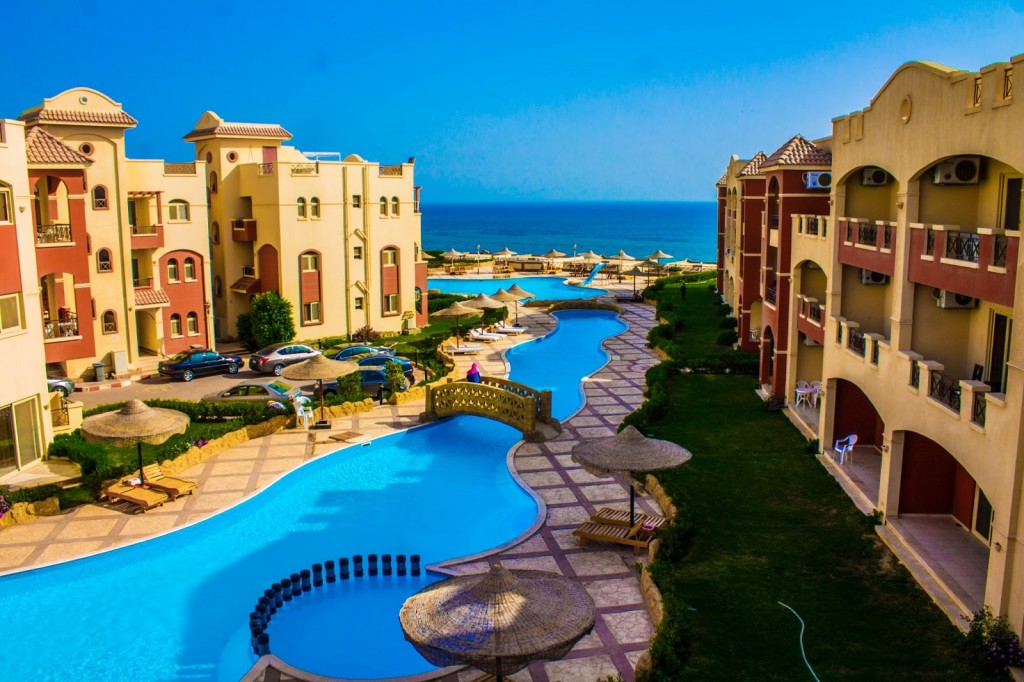 Is a town in Suez Governorate, Egypt, lying on the western shore of the Red Sea's Gulf of Suez. It is situated 55 km south of Suez and approximately 120 km east of Cairo.
The town's name is from the Arabic word for "hot eye"-"hot spring", referring to the sulfur spring in the nearby Gabal Ataka, the highest peak in the Eastern Desert.
Industry and natural resources
Ain Sokhna plays host to economically significant reserves of petroleum and natural gas, which are extracted in the area. The region additionally has sugar refineries and other heavy industry.
Tourism                                                                                            
Ain Sokhna's location fairly near to Cairo has made it a major destination for Cairene holidaymakers desiring to get out of the capital's notorious summer heat. With a motorway constructed in the late 2000s, Ain Sokhna is little more than an hour outside of Cairo and is thus chiefly a weekend destination, with longer holidays frequently taken on the Alexandria or the western part of the Northern Coast instead. It is one of the few resorts on Egypt's Red Sea Riviera chiefly occupied by Egyptians; most other resorts are occupied by European tourists.
The St Anthony and St Paul Monasteries in the Eastern Desert nearby are also interesting cultural sites to behold, and the historically significant Suez Canal is approximately an hour away. There are many hotels to choose from, which offer activities such as snorkeling, jet-skiing and paddle boating. You can also enjoy a nice round on the golf courses, or a relaxing afternoon of spa indulgence at the state-of-the-art Stella Di Mare Resort Ain Sukhna.