General
Facts
Details
Official Rating
5 Stars
Our Rating
Deluxe Nile Cruise
Number of Cabins
70 Cabin
Average Cabin Size
22 Square Meter
Lower Deck Cabins?
All Cabins Main or Upper Deck
Cabin has Balcony?
Yes. Cabin has Balcony
Meals Included
Full Board
Pets
Not allowed
Accepted credit cards
accepted
Luxor
Is a city in Upper (southern) Egypt and the capital of Luxor Governorate. The population numbers 487,896 (2010 estimate),with an area of approximately 416 square kilometres (161 sq mi). As the site of the Ancient Egyptian city of Thebes, Luxor has frequently been characterized as the "world's greatest open air museum", as the ruins of the temple complexes at Karnak and Luxor stand within the modern city. Immediately opposite, across the River Nile, lie the monuments, temples and tombs of the West Bank Necropolis, which includes the Valley of the Kings and Valley of the Queens. Thousands of tourists from all around the world arrive annually to visit these monuments, contributing greatly to the economy of the modern city.
Read more
Aswan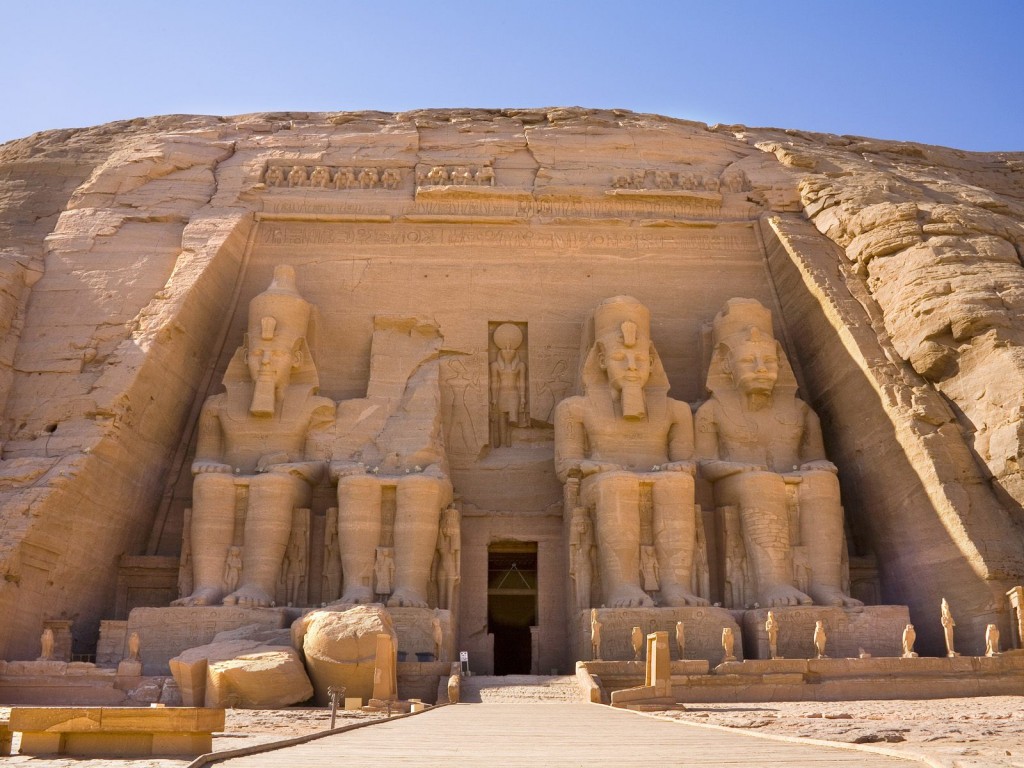 Aswan is a busy market and tourist centre located just north of the Aswan Dams on the east bank of the Nile at the first cataract. The modern city has expanded and includes the formerly separate community on the island of Elephantine.
Aswan, Egypt's sunniest southern city and ancient frontier town located about 81 miles south of Luxor, has a distinctively African atmosphere. Its ancient Egyptian name was Syene. Small enough to walk around and graced with the most beautiful setting on the Nile, the pace of life is slow and relaxing. Days can be spent strolling up and down the broad Corniche watching the sailboats etch the sky with their tall masts or sitting in floating restaurants listening to Nubian music and eating freshly caught fish.
Transportation:-
By Plane
Aswan International Airport is situated 25km SSW of the city, on the west bank and just south of the high dam. Public buses don't go to the airport and security on the approach road to the terminal is tight, so it's probably worth taking a taxi, for which you must agree a price in advance. It is possible to argue the fare down to LE25, but LE30 to LE40 is more realistic (and easier) for most foreigners.
By Train
Railway Station Street
Egypt's passenger train service runs along the Nile between Cairo and Aswan. Travel time from Luxor is around three hours on 1st/2nd class AC services. Five AC express services arrives from Cairo each day, journey time is around 13-14 hours costing 57LE for second class, 113LE first class. In addition there are two sleeper trains, departing 8PM and 9:35PM from Cairo's Ramsis station, prices start from US $120 Single/$100 Double (Mar 2014). Some travel agencies in Cairo might be able to get $90 for Double. Advance booking recommended.
By Car or Bus
From Cairo there's many trains move to Aswan go to Cairo main railway stain and find your ticket take in consider book in advanced 2 or 3 day before because it's not easy to find ticket in the same day. there's 1 bus move from Cairo main bus station Al-torjoman 05:00 PM ticket cost 90LE + 10LE if they discover you are foreigner "not recommending" because the roads are really not safety and the bus arrive to Aswan the next day 09:30 AM if the driver fast! "24 April 2013″
From Hurghada (513km away)(8Hour++) there's no direct bus move to Aswan from Hurghada but there's bus come from Suez at 10:30 evening and 12:30 midnight come from Cairo and both stop in Hurghada to drop off some people (upper Egypt company), the bus is often come crowded and it's really hard to occupy a set buses cost 50LE. Tickets are sold on the bus, but be sure to ask the price at the ticket office, because the ticket seller on the bus will often raise the price 10LE or so and pocket the excess if you are a foreigner, take in consider that you maybe wait 2 hours or more before the bus arrive.
The best way to go to Aswan from Hurghada is take 8:30AM bus that move to Luxor 40LE company name Superjet beside Zahran store at Al-nasr st. the trip time 4 Hours and from Luxor take a train to Aswan (3 Hours)25LE."24 April 2013"
By Boat
Dozens of cruise ships travel between Luxor and Aswan. Aswan-Luxor takes 3 nights while Luxor-Aswan takes 4 nights. As of Mar 2014, boats depart from Aswan 3 days per week. These can be booked through agents or at the actual ships themselves.
Also a boat to Wadi Halfa in Sudan departs once a week on Sundays (Feb 2014). Tickets go on sale on Monday for the following sunday and sell out quickly.
Alternatively instead of waiting in Aswan for a week, a fixer can be used to arrange a Sudan visa in 15 minutes, a spot on the boat (Even on the actual day of sailing) and help getting through the terminal. Price would be between 50-100 EP for the service.
Read more
Facilities
Air Conditioning
Balcony
Minibar
Restaurant
Terrace
We are sorry, there are no reviews yet for this cruise.